Past Events
[22/12/2019] KDE Malayalam Translation Sprint at PG Centre, Thrissur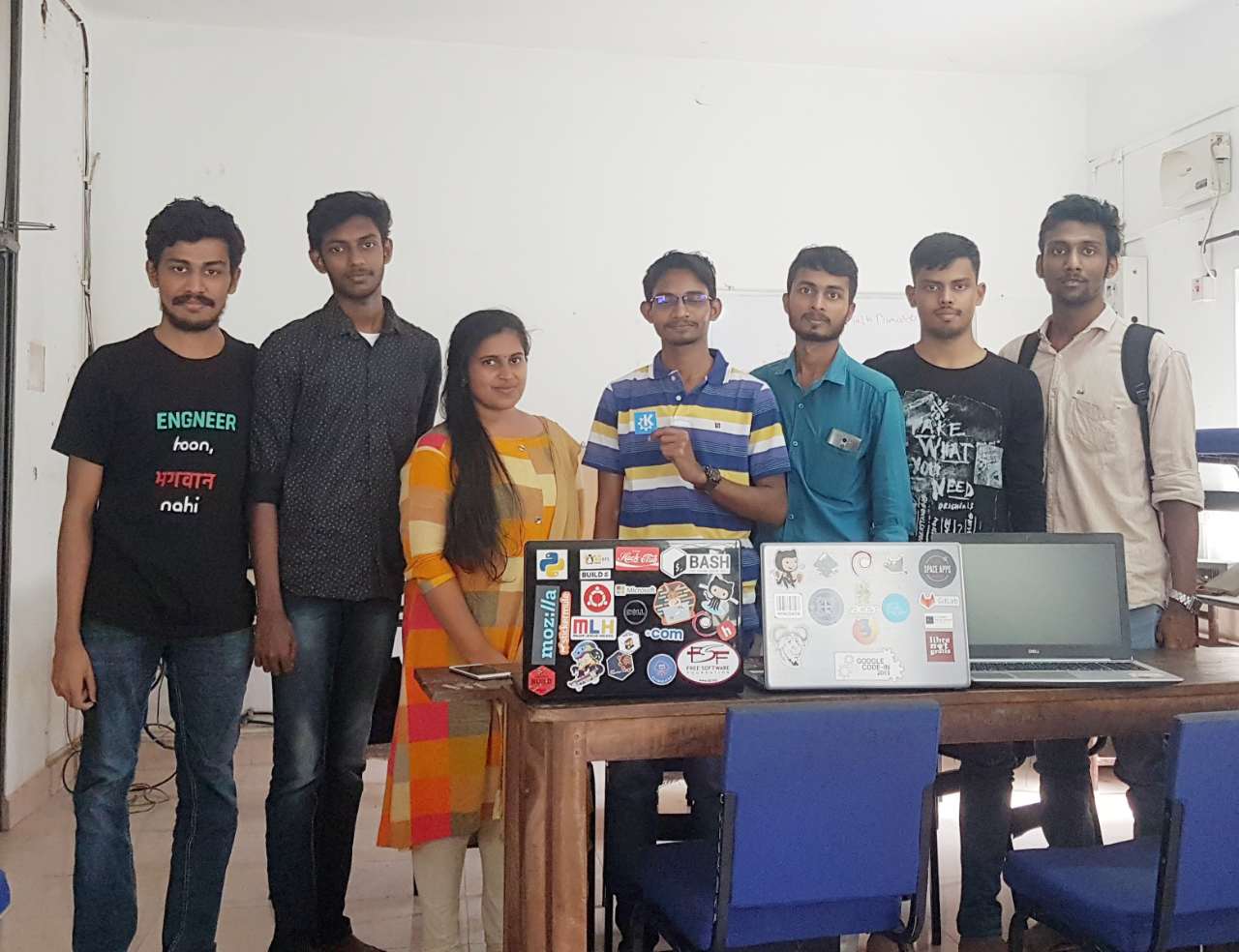 A KDE translation sprint was conducted with SMC
[2019 November 9] OpenStreetMap Mapathon held at PG centre, Thrissur on Aaron Swartz day.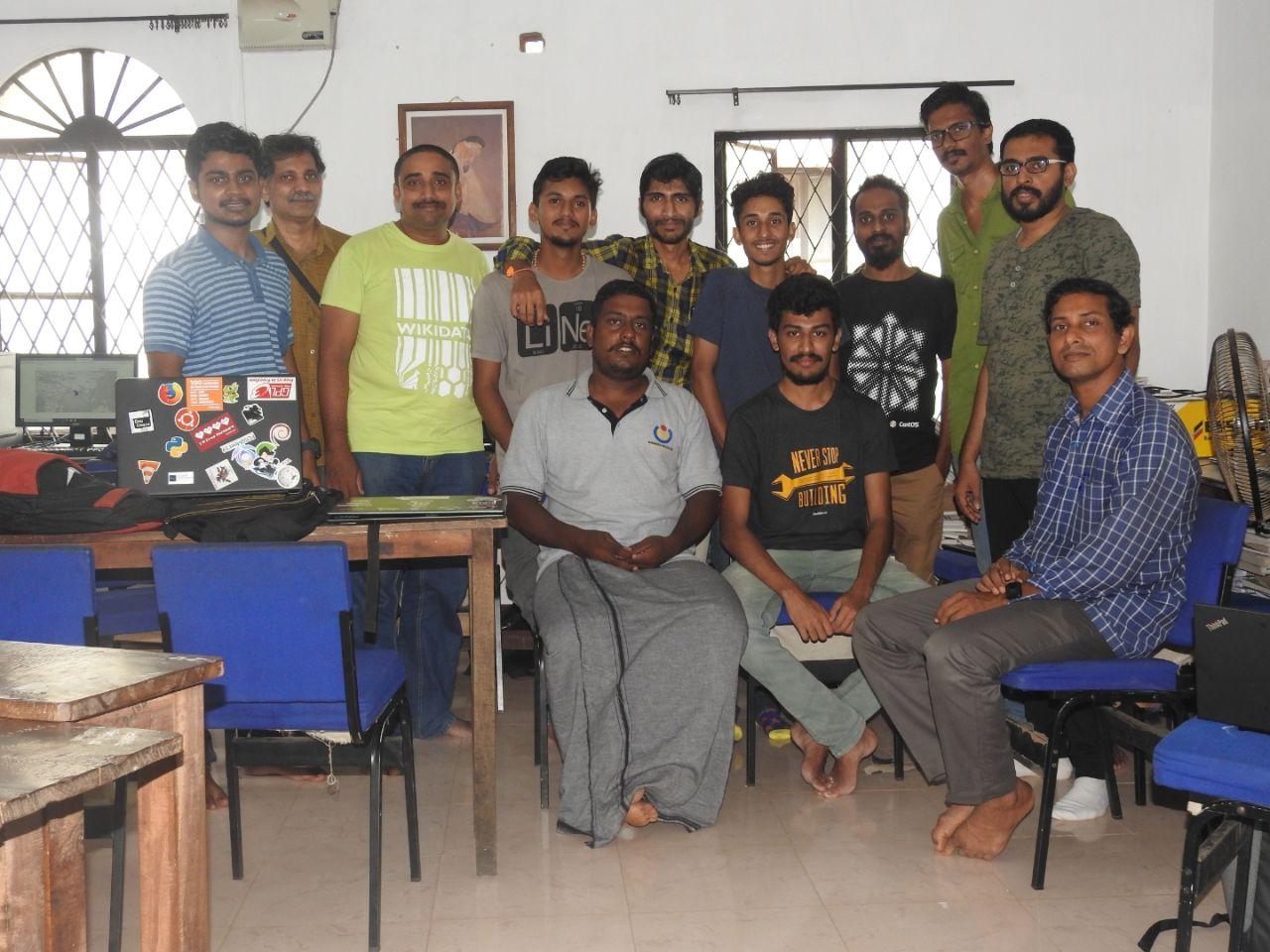 OpenStreetMap Mapathon conducted on the occasion of Aaron Swartz day.FSUG members Ambady Anand s,Manoj Karingamadathil,Ranjith siji,Subin Siby,Harish Karumuthil,Athul Raj,Rachna RJ,Joseph ND,Ranjith Panikkal,Reon James,Shyam G Krishnan,Adithyan Pk,Akhil Varkey contributed to map district road in Thrissur Dist areas.
[2019 August 24] Debian Packaging Workshop at Vidya Academy of Science and Technology,Thrissur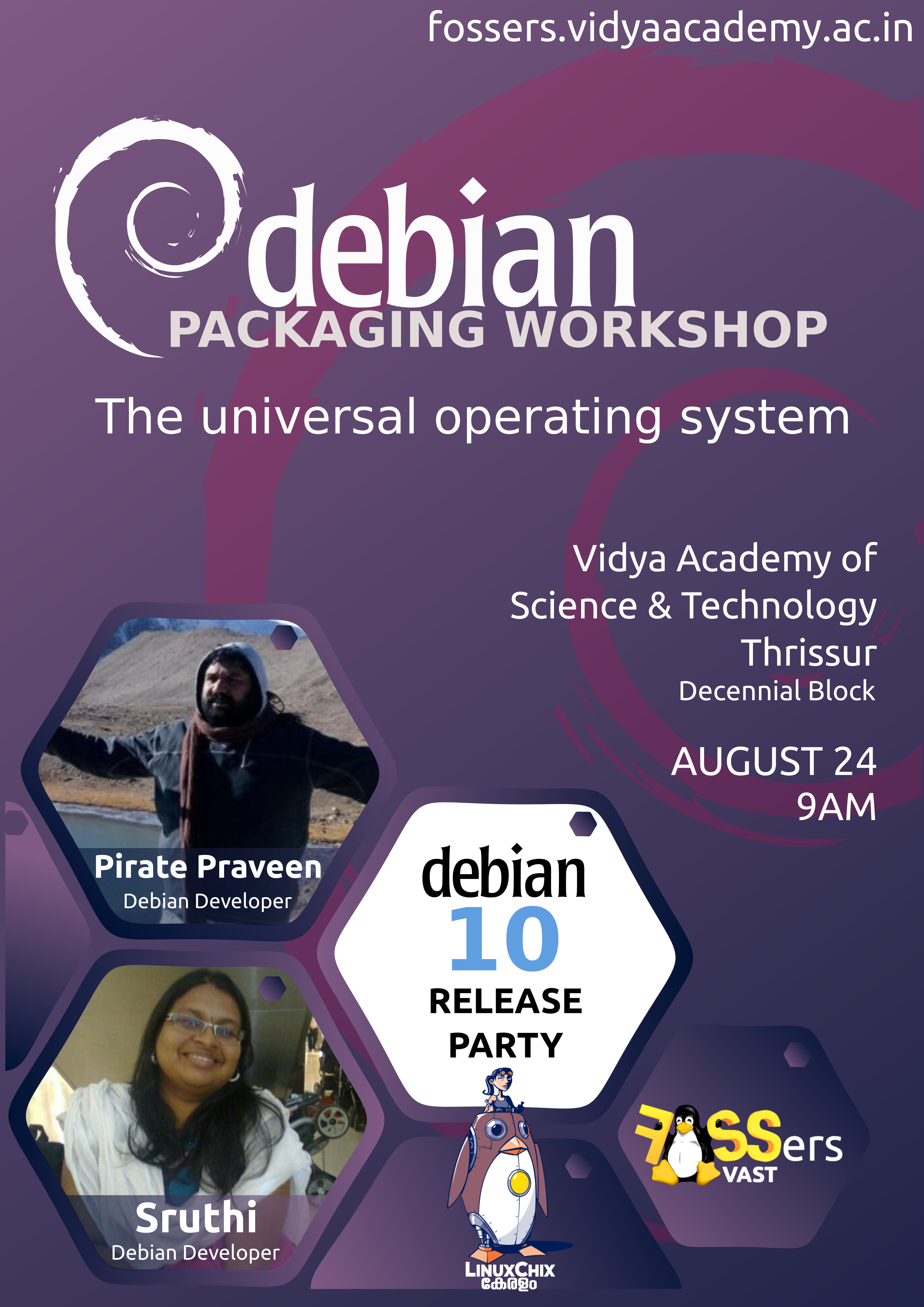 [2019 July 11] Debian Buster Release Party at St Thomas College, Thrissur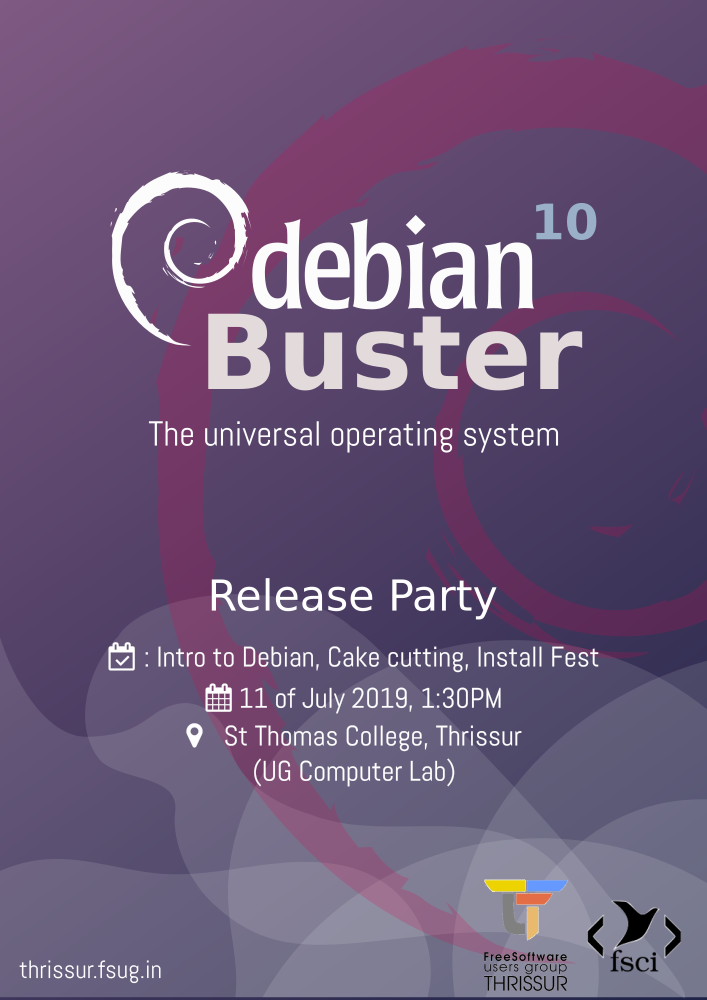 [July 22-23] TeX Workshop at Govt. Model Boys School, Thrissur
Click here to download workshop files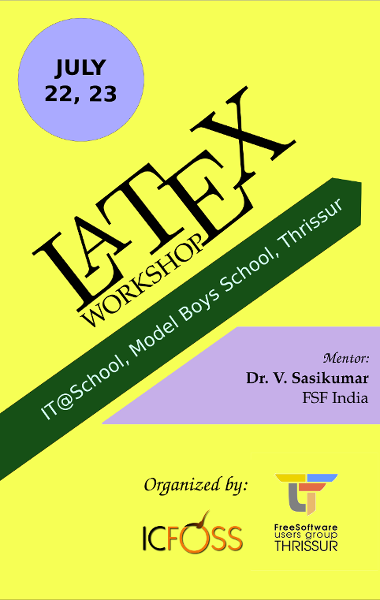 [26/05/2017] GNU/Linux Install Fest at Vailoppilly Hall, Kerala Sahitya Akademi, Thrissur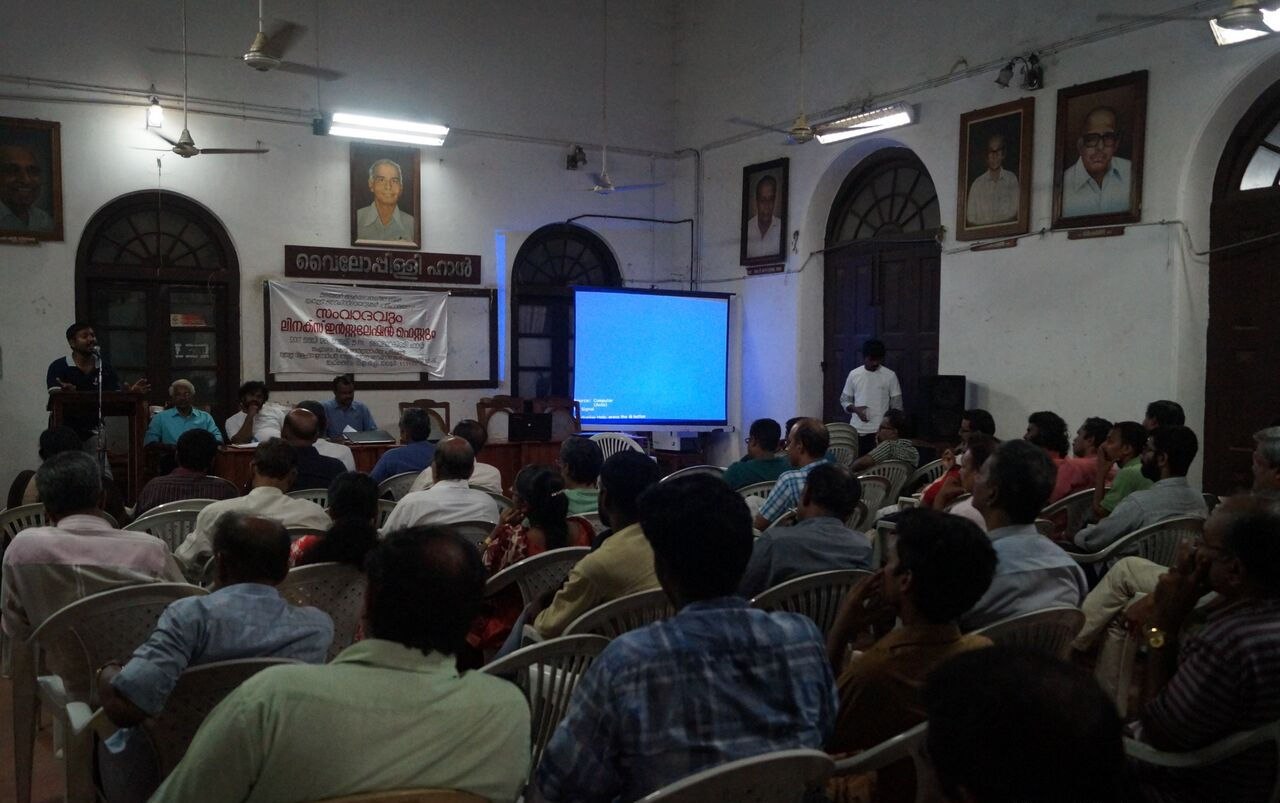 [07/03/2017] GnuKhata Workshop at PG Centre, Vadakke Stand, Thrissur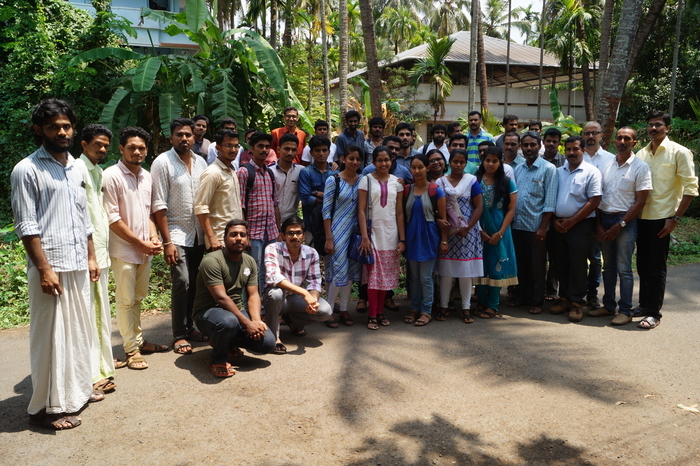 A one day workshop on GNUKhata was organized by Thrissur FSUG with the support from ICFOSS (International Centre for Free and Open Source Software) at PG Centre, Vadakke Stand, Thrissur on March 07, 2017. GNUKhata is a Free and Open Source alternative to proprietary accounting softwares like Tally. The workshop was guided by Abhijith Balan, a core developer of GNUKhata. More than 40 people, including IT@School teachers, higher secondary teachers, cost accountancy students, etc. attendended the program.
Fight Back
Protect your Freedom and Privacy
Diaspora:

A decentralized social networking service. Poddery.com is an Indian Pod maintained by Pirate Praveen and Diasp.in is another Indian pod. For a list of more pods see podupti.me.

Riot:

A decentralized chat application built on matrix protocol. Get riot now from riot.im. You can access our matrix chatroom at

#fsug-tcr:matrix.org

. You may also join FSCI chatroom at

#fsci:diasp.in

.
"I consider that the golden rule requires that if I like a program I must share it with other people who like it."
— Richard M Stallman